Train Slalom and Giant Slalom with the best and take your skiing to the next level!
On-hill video analysis
Timing
Learn about race tactic and mental skills
Train from a highly skilled and passionate team
This camp is ideal for anyone that would like to become a better Slalom or Giant Slalom Skier and a better skier in general.
Lot's of technical inputs and a great trainings atmosphere in Lenzerheide's amazing ski area that is now connected with Arosa. Our mission is to help our adult athletes improve their ski level regardless of whether or not they are experienced ski racers.We focus on the fundamentals of current race technique as well as teaching the fastest line through a slalom and GS course.We teach you the fundamentals and correct technique required for success on a race course. Whether you are fine tuning or just beginning to learn the skills of ski racing, you'll find a training group that fits your needs. Each day includes skiing/drills, skiing/racing technique, course tactics (fastest line) and full length race course training.
Training plan
13th of January: Free skiing with technical inputs in the morning, Giant Slalom intro in the afternoon
14th of January: Giant slalom training
15th of January: Giant slalom or slalom training
16th of January: Slalom training
Video analysis and timing
On-hill video combined with proven race training progressions, allows us to maximize learning and skill acquisition.
During your session, our coaches will help you to improve your ski racing skills. Every day we videotape your training runs in the gates. Then you and your coach get together to watch the tape and figure out what you need to work on. Video analysis is one of the most powerful learning tools available to you and will help you achieve your goals faster.
Coaches
Ella Alpiger and her team have strong coaching and skiing backgrounds and are passionate about their sport. Our coaches are here to teach you and enable you to achieve your goals.
What are our secrets?
That great ski racing takes more than great skiing! Our coaches bring unmatched enthusiasm as they teach you the moves on snow, and also share their experiences with mental prep, equipment, fitness, nutrition, teamwork, rest and all the other things that are critical to the process of being the best skier you can be. We use modern gate progressions (easier to more difficult) to maximize proper movement patterns. We also use drills and skill development progressions to build each of the primary movements. We then integrate the newly developed skills back into the athlete's technique. In the evenings we have tactical lectures with video analysis and take it to the hill, free-skiing and then into the gates.
Why join the ski race camp Switzerland?
Be inspired, be encouraged, be challenged, and learn in a fun, friendly environment. Come with a positive attitude and a desire to learn—Leave with new friends, new skills and memories to last a lifetime. Our training method is unique because we keep the ski groups small so we can individualize the coaching program for each skier. This allows us to meet the individual needs of each skier. The athlete-centered teaching methodology combined with a low athlete-to-coach ratio allows the ski camp coaches to develop an individual focus for each skier rather than just a group focus.
Where do we stay?
At the beautiful Schweizerhof Hotel with the biggest Hamam in the Graubünden Alps. In the heart of Lenzerheide and very close to the slopes. You are also invited to find your own accommodation and only join us for the training.
Price options with or without Hotel
With Hotel: 2160.- CHF
4 nights at 4**** Hotel Schweizerhof with half board
ski pass Lenzerheide – Arosa for 4 days
Four training days
Hamam Spa
video analysis
timing
top coaching
Without Hotel: 1'050.- CHF:
4 day trainings camp
video analysis
timing
top coaching
How to get to Lenzerheide
The Lenzerheide resort is in the canton of Graubünden, and is easily accessible by car or by public transport.
You can reach the Lenzerheide region conveniently and easily by public transport. With national and international express train connections going by rail to Chur is simple. In Chur you can transfer directly from the train to a Postauto Graubünden line bus and reach Lenzerheide within 30 minutes. From Basel and Zurich drive to Chur-Süd, than take the exit to Lenzerheide (exit/Ausfahrt Nr. 17) and you're at your destination in just 25 minutes.
From Milan you can reach the Lenzerheide region via Lugano through the San-Bernardino tunnel. Take the highway via Thusis to Chur. Then take the exit to Lenzerheide and you're at your destination in just 20 minutes. It is possible to drive from Thusis to Lenzerheide via Tiefencastel.
What to bring to the Ski race camp Switzerland
Ski boots that fit well
Ski poles, for SL with protection
GS and SL skis. If you only use one pair or feel that you may need new equipment, bring what you have and we will assist in getting the right gear. Rentals are also available at several local shops.
Helmet
Ski clothes for winter (It could be warm, it could be freezing. Be prepared!)
Ski racing clothes & gear that you can wear to ski trough the gates
Knee protection for Slalom, Arm protection for GS and SL
Backpack
Thermos bottle or water bottle
Casual clothing and shoes for the evening
Running shoes
Swim wear for the Spa at the Hotel
Toiletries
Sunscreen
Gloves, goggles, sunglasses
Booking
Contact Ella or Federico.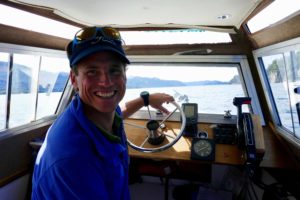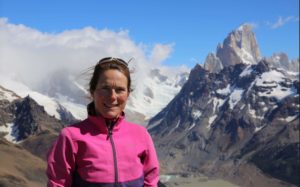 Website: Training Camp Information http://patagoniatiptop.ch/ski-race-camp-lenzerheide-switzerland/